Studio Manager 2014-
Ryan McKibbin
Ryan has been working feverishly on organizing and dialing in this new space since playing a large role in designing it over winter of 2014. Ryan came to MICA from CUArch where he served as Fabrication Labs Director and as Faculty Advisor for Fabrication of Team Capitol DC's Harvest Home in the 2013 Solar Decathlon. A skilled woodworker, designer and fabricator, Ryan is nationally respected in the field of Digital Fabrication.
Research Assistant 2017-2018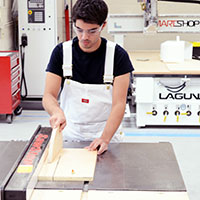 Eric Rivera Barbeito - BFA General Fine Arts '17
Integrating a multimedia approach to his practice, Rivera Barbeito taps into a diverse field of art-making processes to give visual representation to concepts centering around the present condition of his home country, Puerto Rico. Aside from making objects considered by some to be art, he enjoys meeting friendly dogs on the street, talking to his plants, and the occasional cold glass of coconut water.
eric-rb.com
Student Techs 2017-2018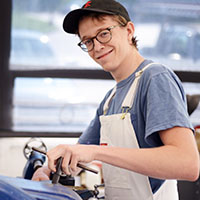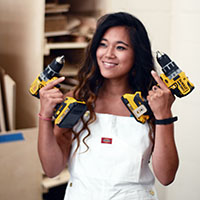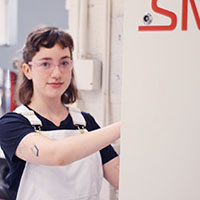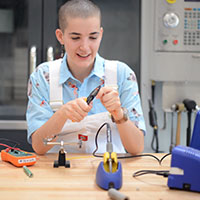 Erin Kirchner
Erin Kirchner is a BFA in Fiber candidate from Atlanta, GA who represented MICA in the 2017 Biodesign Challenge and worked as a Design Intern for the Shima Seiki Lab at Drexel University. Kirchner's interdisciplinary practice stems from an inherent desire for innovation and expressing personal revelations. Kirchner dreams of one day attending a baseball game at every MLB stadium in North America and enjoys surrounding themselves with bright colors and whimsical patterns. erinkirchner.com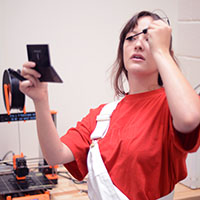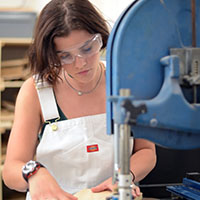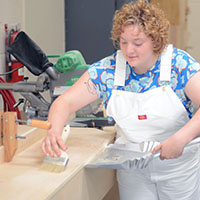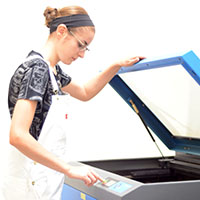 Katie Wolfe
Katie Wolfe is from Houston, Texas and is currently pursuing a double major in Interdisciplinary Sculpture and Art History, Theory and Criticism. Wolfe's interest in the field of museum education has led her to hold internships at the Contemporary Arts Museum, Houston and the Baltimore Museum of Art. In her studio work, Wolfe incorporates 3-D printing and laser cutting to create molds for cast ceramics and sculpture.